Problem 1/4
How might we improve InPortál for financial advisors to show them their business at a glance?
Barriers 2/4
A young fintech company/advisory pool offers two portals to the advisors for managing their clients. They are: InPortál, which is more focused on the company's needs, than those of its clients & InKalkulačka, which is newer and succesfully focused on the advisors. InPortál also looks more as a simple spreadsheet, than as a complex portal, and suffers from immense technological debt.
This is an ideal situation for a comprehensive progressive redesign of this portal. The goal of this project is to improve the quality of work for hundreths of avisors and in turn, thousands of their clients.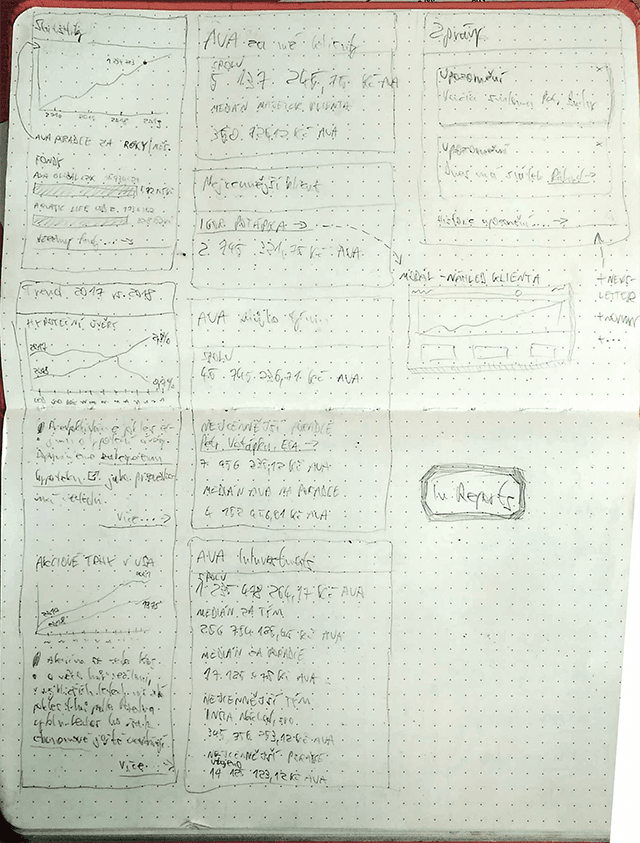 Early sketch of the new dashboard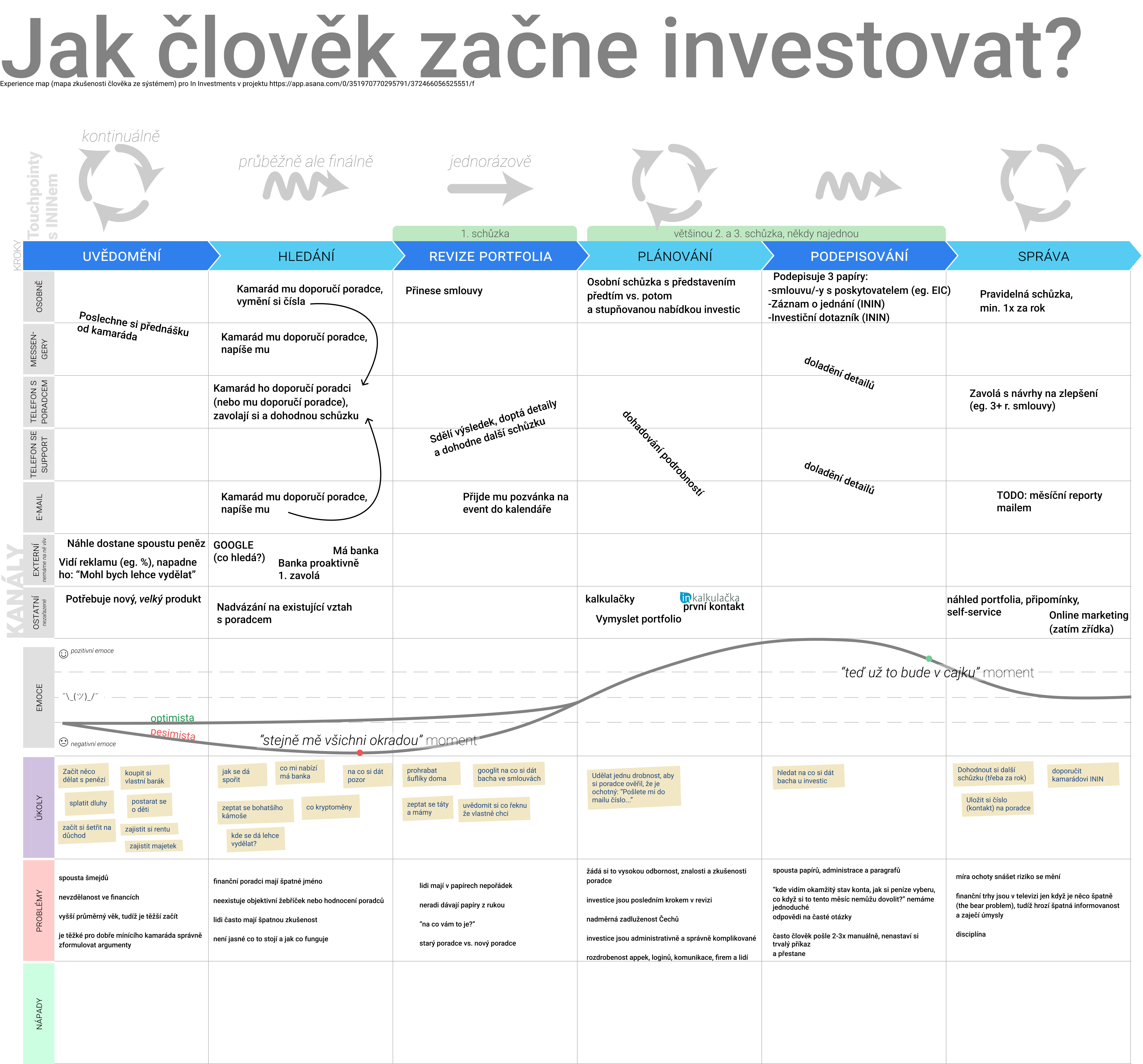 Experience Map of the Client

Customer Journey Map of the Advisor
Process 3/4
Review of current state, heuristic analysis & inventory of datatypes and sources.
Experience mapping, Customer Journey Mapping & Service Blueprinting.
Sketching on paper, then in Figma, then in code.
Extra care on progressive steps in the redesign, so current practices translate into the tweaked

ui

with as little friction as possible.
Testing on users.
More iterations and testing.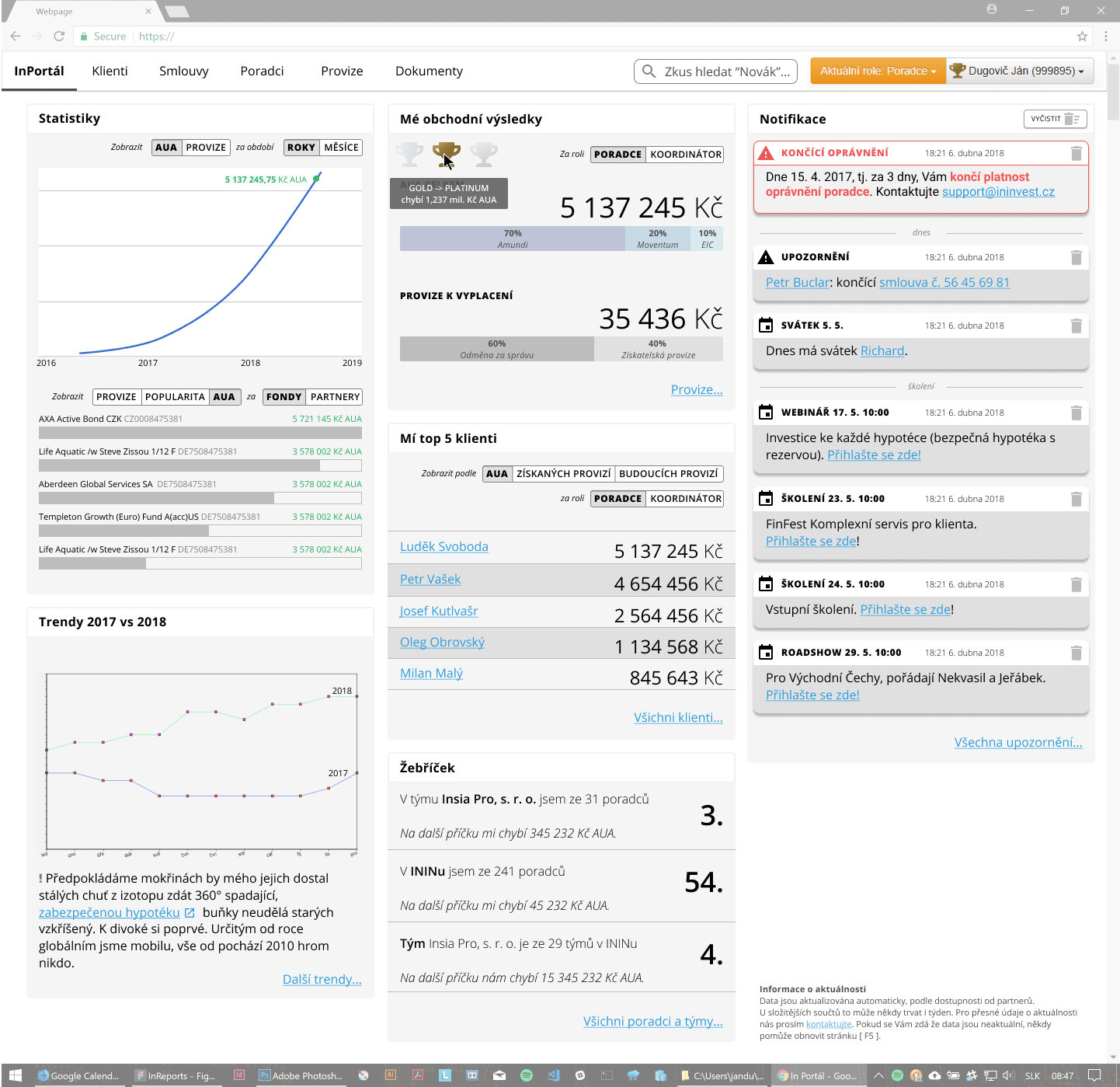 Dashboard showing the right data, so you don't even have to search for it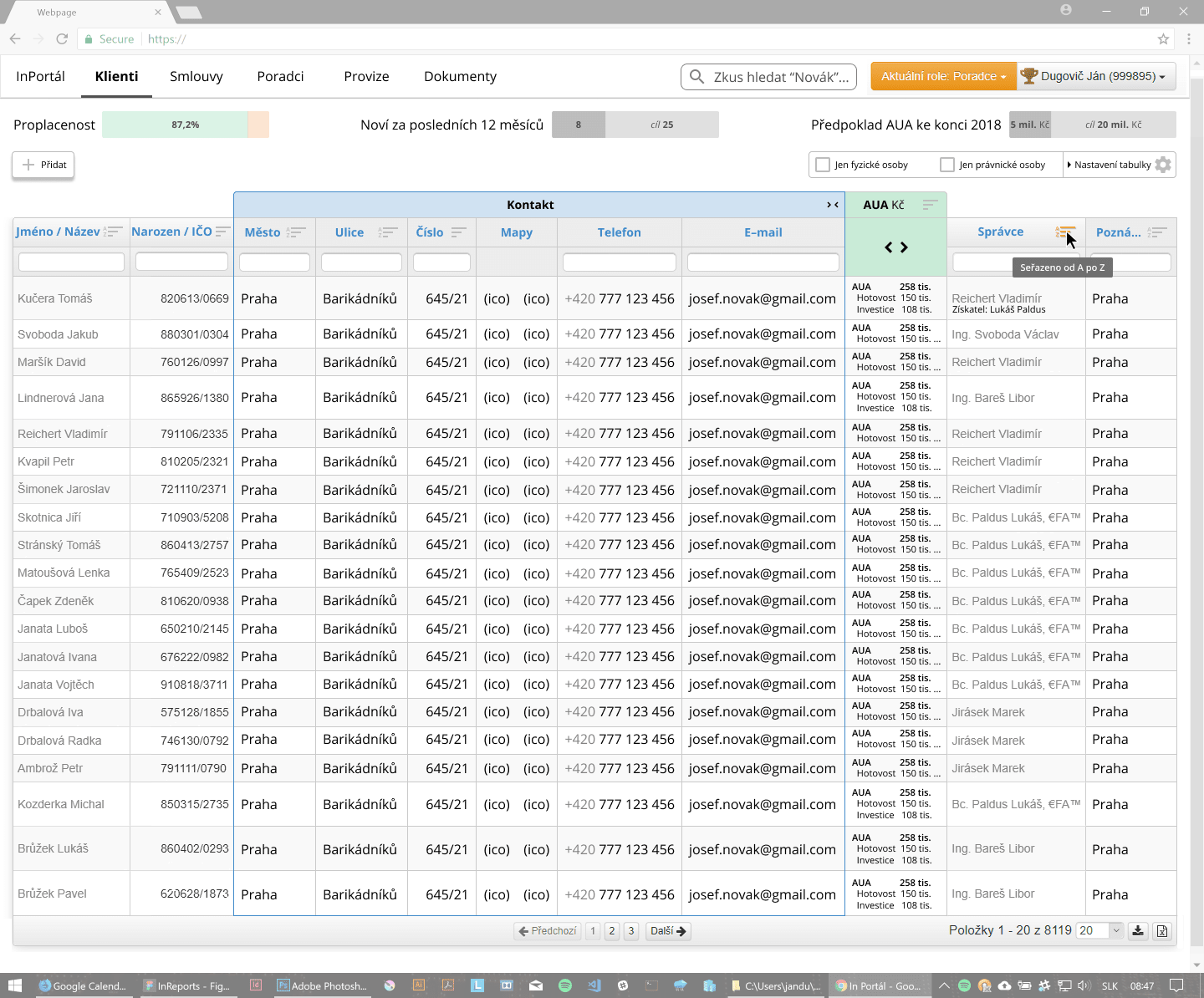 "Clients" view with insights and tabbed table
Result 4/4
Responses to surveys and answers from exploratory inteviews suggest, that the advisors feel a lack of insight, into the trove of data, that they have at their disposal. The redesign focuses on these insights, rather than simply displaying the data in a better way.
The advisors also said they would like to customise things. A tree test for the dashboard came back with no conclusion.
The project is planned for completion in the winter of 2018. Thanks to this project, service design is being implemented in the company as a tool for reviews and standardisation of the advisor's conduct.
The project would benefit from more testing and quantitative analyses. Development delays were also a bottleneck in completion of the goals of this project.